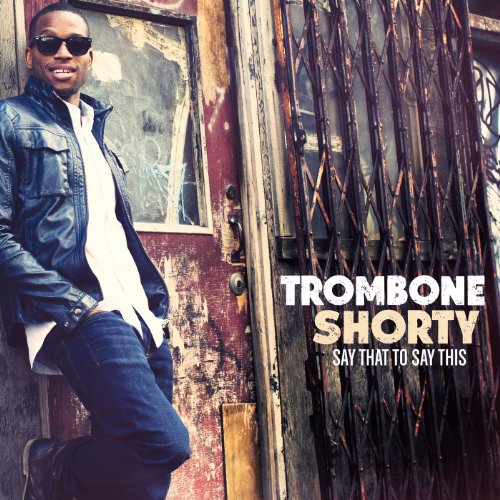 Trombone Shorty - Say That To Say This
Say That To Say This was recorded with great care for the sound quality and it pays off on spades
The story of Troy 'Trombone Shorty' Andrews career, which started at the age of four, when he and his chosen instrument, which was twice as tall as he, stood on stage with Bo Diddly. The crowd and Mr. Diddley were blown away all those years ago and Trombone Shorty has never looked back. NOLA has never forgotten this treasure and Trombone Shorty has never forgotten from whence he came.
Now Say That To Say This is Shorty's third album for the Verve label and is yet another step forward for this ever pushing musician. Smoother in every way, more mature, but not softened, Say That To Say This is the maturation of an artist mastering his craft. There are so many musical influences combined into each song it is amazing to finally see Shorty solidify his vision. Rock, jazz, blues, hip-hop, soul and the taste of NOLA all combine in a way that works from every angle on every note.
My favorite track, Fire and Brimstone, a steady rock jam with backing horns and grinding rhythm builds into an allover jam. The album rolls smoothly between influences while highlighting each without leaving any behind. Each song pushing you down the road effortlessly. I can listen to this album repeatedly without tiring of it in any way.
I have already listened to the album multiple times. Say That To Say This was recorded with great care for the sound quality and it pays off on spades. The dynamics are as good or better than any recent recordings I have heard. There is no hint of listening fatigue with this album, it isn't over compressed or clipping. This is how a recording is meant to be presented.
I highly recommend getting this album on HiDef digital or vinyl, at the very least CD. It is well worth listening to more than just the great music with this recording.
What is the best sounding recording you have ever heard?
Buy Say That To Say This here