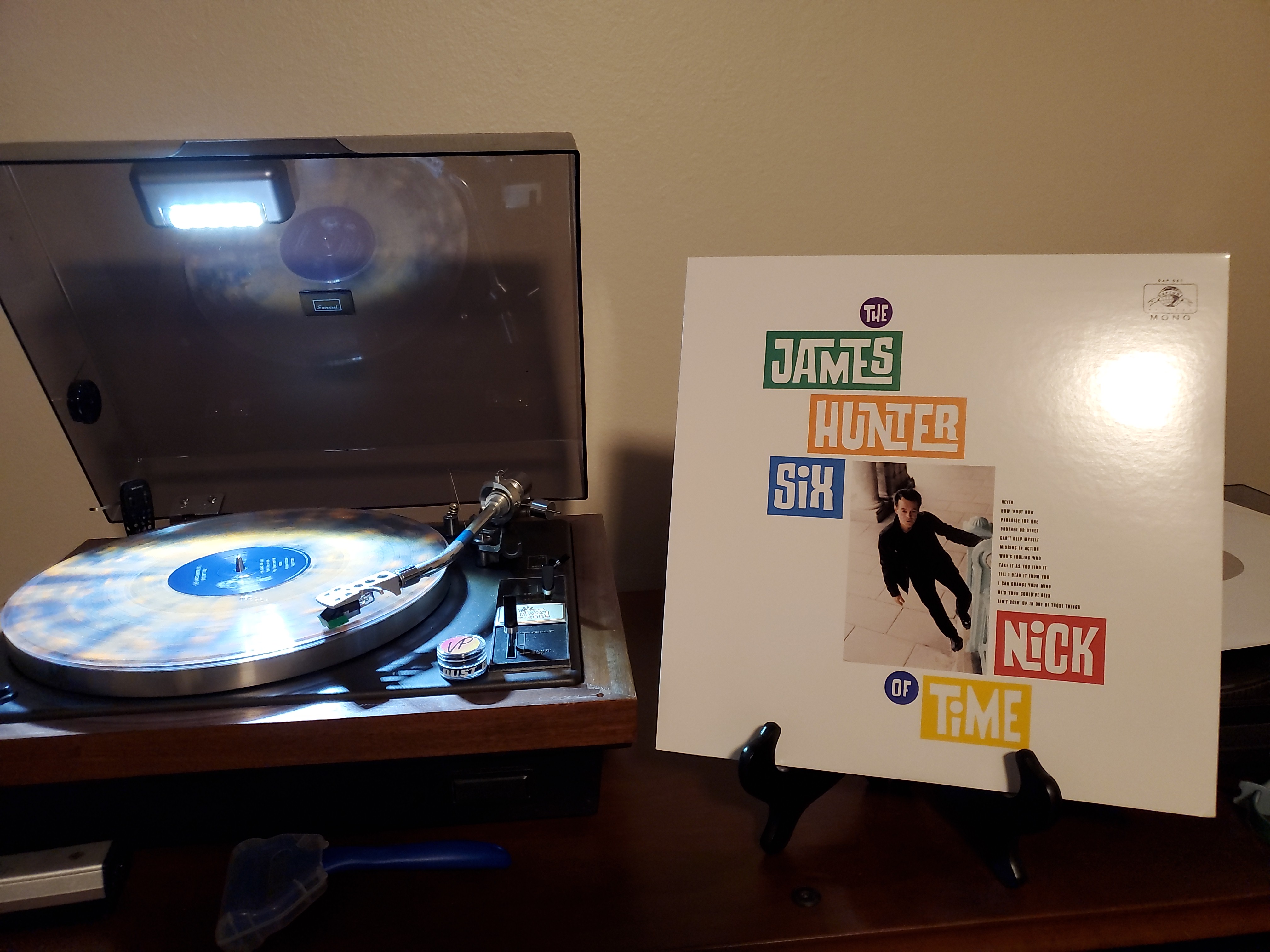 James Hunter Six – Nick Of Time
James immediately gained the super ability to take any retro soul sound and improve it
Somewhere during his musical travels, including bandleader for Van Morrison, James Hunter was bitten by a radioactive hamster. James immediately gained the super ability to take any retro soul sound and improve it. The James Hunter Six's newest release, Nick Of Time finds our intrepid hero and his merry band of musicians laying down some of the best, modernized soul you will ever hear.
As the third release for the legendary Daptone records, Nick Of Time is a continuation of James nearly mythical ability to match witty, heartfelt lyrics with undeniable hooks. Right out of the gate, "I Can Change Your Mind" throws you into a midtempo grind you can't help but sway to. The video (see below) for "I Can Change Your mind" is a playful and unique romp through a funhouse and shouldn't be missed.
Rolling into the soft Latin backbeat of "Who's Fooling Who" feels like putting on your favorite sweater. Next up, "Till I Hear From You" grabs you with an unmistakable tip of the hat to the Dave Brubeck Quartet's "Take Five."
James Hunter uses his smoke and whisky croon to envelope the listener in his whimsical, soulful music. Like all The James Hunter Six's albums, there is no filler. Each track melts effortlessly into the next, moving the story along until the satisfying end.
You can't go wrong filling an hour of your self-quarantined day with Nick Of Time or any other album from The James Hunter Six. Don't be put off by the retro based foundation, this music hits as hard today as it would have 5-0 years ago.
Start Your Nick Of Time Adventure Here