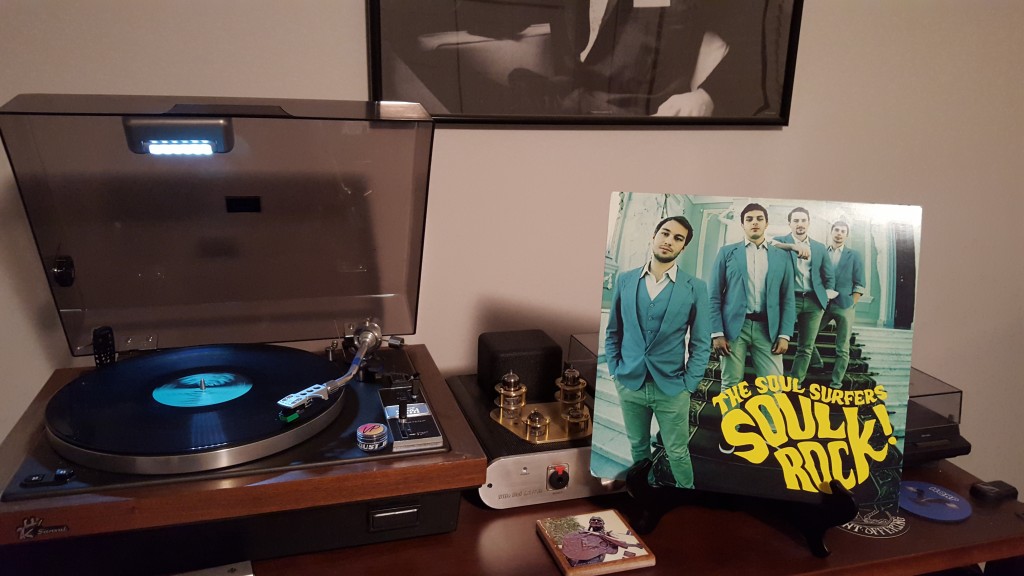 The Soul Surfers – Soul Rock!
I have several of their singles and had high hopes for their first album. The Soul Surfers did not disappoint, this is a kick ass album in every funky way possible.
After releasing countless collectable and in-demand 7in singles and making a name for themselves in the contemporary "raw funk and soul" scene, The Soul Surfers drop their debut album Soul Rock!; a magnum opus of raw, gritty soul and greasy funk featuring eminent guests from the aforementioned scene that birthed their sound.
Soul crooners Myron & E break out of their "smooth" vocal personas and deliver a decidedly more stripped down and visceral performance in the lead-off single "You Can Run (But You Can't Hide) From My Love that also promises to be a dance floor filler.
Co-collaborators JJ Whitefield from The Poets of Rhythm and Malcom Catto of the Heliocentrics add their signature touch on two of the album's "heavier" cuts "Raw" and "Stop Fooling Around." Label-mate, multi-instrumentalist and studio genius Shawn Lee lends his vocal, guitar and mixing board talents to "Time Is A Gun" while noted producer Didier from the Soul Investigators gets in on the mix, vibes, and percussion on the heavy slow-burner "Astra". Smoove & Turrell round out the album with the blue-eyed soul stomper "Straight Up".